Pumpkin Patch Edition!
I love fall!  My favorite time of year by a long shot.  I was so bummed when The Kid's school's field trip to Aloun Farms was cancelled due to premature crops this year.  We waited for a few weeks and took our own field trip.
We were greeted by a family of Maui Onions at the entrance.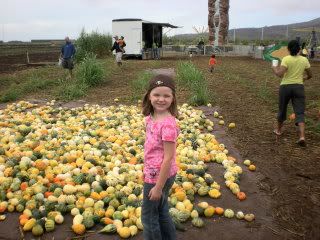 Since it was the last day of the season for the farm they had brought most of the crops to the front.  They had gourds and smaller pumpkins spread all over.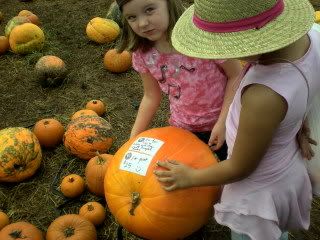 And several giant pumpkins set out.  They had most of the pumpkins brought in, so our search for the perfect pumpkin began.
The Guy takes this task very seriously...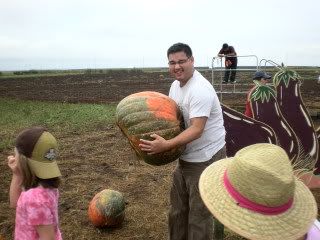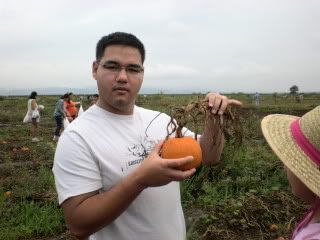 That one might be too small babe!
Not a pumpkin, luvkins.
Getting warmer it seems...
So we did spend about an hour or so roaming the fields just in case there was that magic perfect pumpkin hiding out there.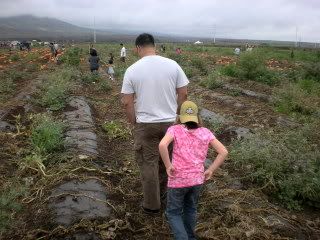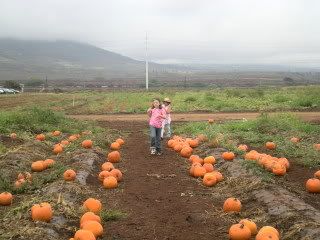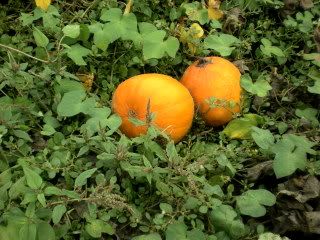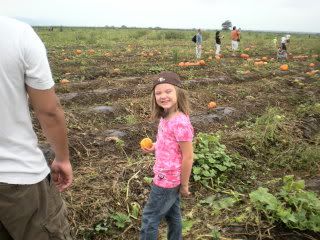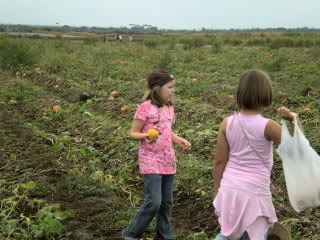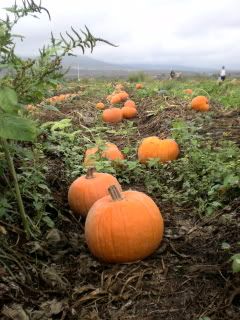 And in addition to lots of pumpkins, watermelons and gourds, we found plenty of...
mud!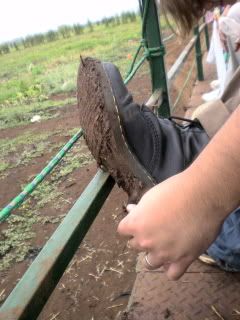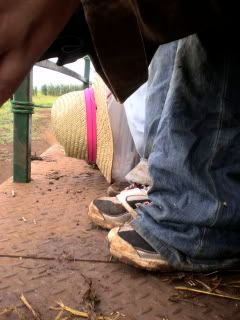 We had a nice relaxing hayride...well, we got to sit on hay on a cart and go for a ride...and that was a nice break for my body from all the walking.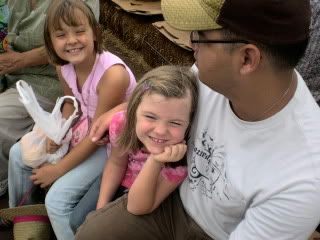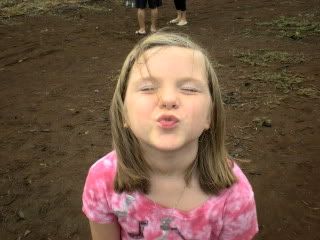 After all the searching we made our final choices...
I want the cute pink one!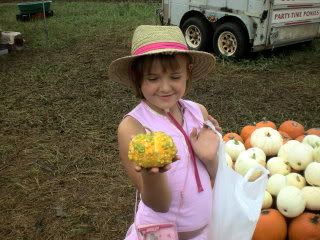 Yay!  This one is going to be fun for carving (once we get all the mud off of...well everything).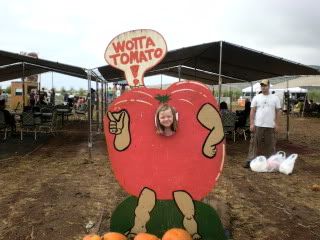 The Ho'ala Pumpkin Festival is this week, and we are making caramel apples w/ A's mom at the school this week as well.  This might be the only time that I get to feel like it really is fall in Hawai'i!
Malama Pono!