In the Spirit of Ear Candy, I bring you Eye Candy in a combination of a Meme I saw at
Some Watery Tart's Place
and a conversation I had w/ K8 in comments at my place about the "List" from Friends.  The Meme asks that all important and world altering question of which "famous people would you want listed in the contract that your significant other had to forgive you if, you know, you just happened to meet them and you just happened to hit it off and they just happened to express interest in some hot, shallow monkey sex?".  I couldn't narrow it down to five, and as I understand the "List" is as many as ten.  So, ten you get.  Also, it's a Meme, so if you read this, then Tag!  You're it!  And, VBFitU, you are hereby called upon to do yours.
FWIW, none of these people could make me nearly as ecstatically happy as The Guy does.  Not one.
W/o much further ado, and in no particular order: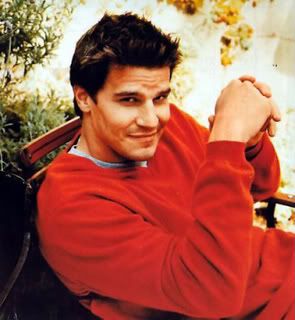 Broody forehead for days, a prankster's personality, and he has that whole "500 years of psychic baggage" thing going on.  Oh yeah, you know what I am talking about.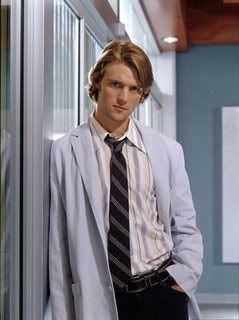 I don't think so much w/ the Monkey Sex, but I would love to take him to a pub and get him to say "tumor" to me again and again in that adorable Aussie accent.  I know what an Anglophile is, so what does that make me?
And that brings me around to
Hugh Laurie
B/c if
Annie Lennox
doesn't want him I will gladly take him off of her hands.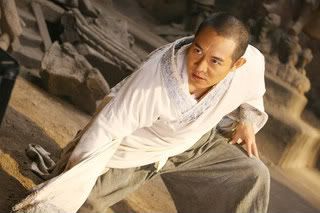 The cinematography isn't the only thing that is beautiful about the movie
Hero
.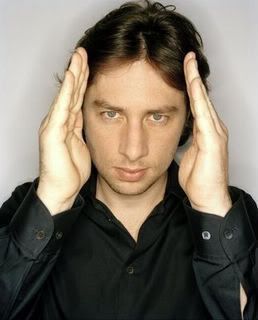 Beating out Mark Wahlberg today (that'll teach you to make a movie and not take off your shirt, Mark!) is the writer, director, and star of a movie I relate to more than I can tell.
If you don't know who she is I can not believe I call you my friend.  Consider this your free pass.  Kramer is only my all time favorite Big Bad from
Buffy
.  If anyone cared to ask me I would tell them that I think she would make the purrrfect Catwoman in the current
Batman
franchise.
Adam Baldwin
(no, not one of
those
Baldwins)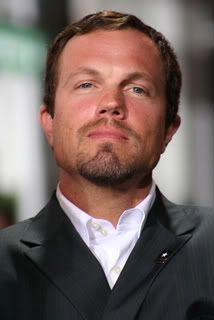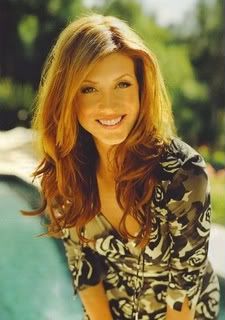 Maybe the
Seoul
reason to watch
My Lovely Sam-Soon
, if it wasn't already hilarious.  Sometimes the puns just come to me.
And last but certainly not least, My Other Boyfriend, AKA
Stephen Colbert
!
Defender of Truthiness for all!
OK, that's mine.  Let's see yours.  Do it at your own place and drop the link in comments!