I made some more cute things these last few days I had off (I seem to have a little spare time lately).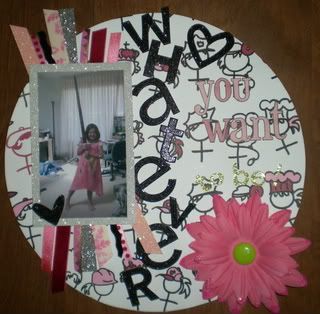 I love this picture of the Kid w/ the "Cockroach Killer".  It also inspired me to make her a cute reminder.  It was also for a challenge to use glitter on at least 25% of the mats (like I have a hard time doing that!).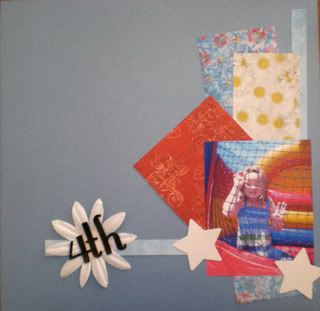 And, hey, didn't I tell you I had already scrapped this picture?  As soon as I saw the sketch I knew what I was going to do.
I didn't put up the pictures of the explosion box I made for Kari and Kendon sooner b/c I didn't want her to see it b/f I gave it to her!  Here are some more pictures of it: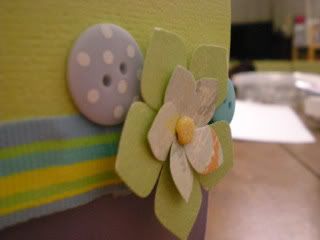 (I love the punch that makes these flowers!)
I am going to make her a few more baby mats for the nonillion pictures she has of that cute little bug!
That is all for now!  We are having friends over for dinner, so I guess I should get cleaned up and cooking!