Shamelessly Stolen Edition!
Since the Kid is away I have to yoink pictures from other people (this time it was my cousin on Myspace) to share and keep up.  She took some great one's this past 4th.
The Kid w/ my cousin, and her older sister's boyfriend at the Brimley 4th parade.
Seeing the parade from a better vantage point.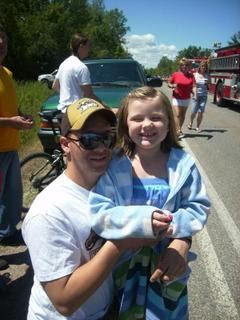 I hear she made out like a bandit w/ the candy and free goodies at the parade.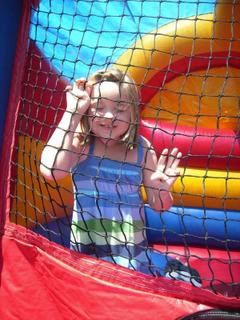 Caged up just like she needs to be ;)  (also a great picture.  I have already scrapped it!)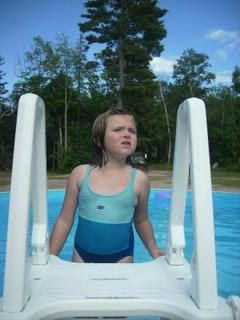 And I do not believe this is really my child...in a pool, no life vest, not clinging desperately to a grown up's neck.  Rumor has it she really enjoyed swimming all day long mostly by herself.  She has come a long way in her water fear!  Yay!
That is it.  I am lurking around waiting for other pictures to surface...and when they do, you will see them here!
Malama Pono!