Today we were invited by our friends to come out w/ them to the Kaneohe Yacht Club.  We weren't sure if the weather was going to hold off, w/ all of the storms we have had in the last few days, but if you can't play in the rain in Hawai'i, then where can you?
We really only had bad weather driving out to K-bay just past the tunnel.  While the sun didn't quite break through until late in the day it was really nice to get in some sea time.
We had a quick lunch by the pool b/f we loaded up and headed out on the boat.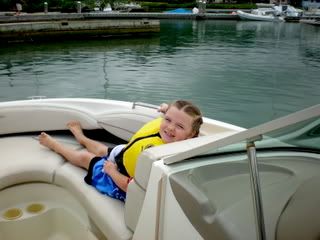 Here's The Kid ready for her first boat ride.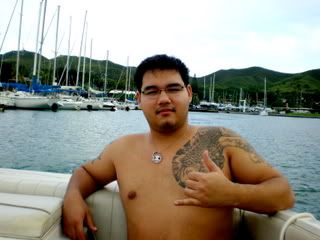 And The Guy ready for his.  I forget that not everyone grew up in The Great Lake State.  LOL.
Some scenes from off the island: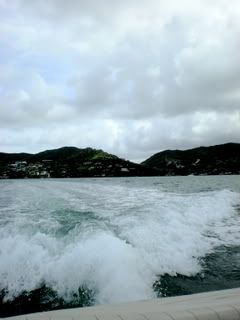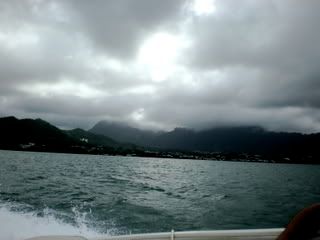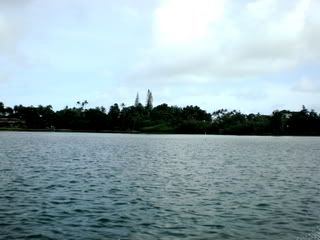 This one some of you may recognize...
It's where they filmed
Gilligan's Island
.
There was this tiny speed craft coming up on us as if we were in some kind of James Bond chase scene.  The boys thought it was really funny.
After we rode about a third of the way around we got just past The Chinaman's hat to this massive sand bar where you can anchor your boat and get out.  It is really far from shore, so it looks like you are in the middle of the ocean, but the water is incredibly shallow.  In the morning some people will come out and set up volley ball nets and have picnics, and some of the larger boats will camp here.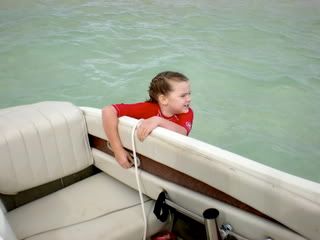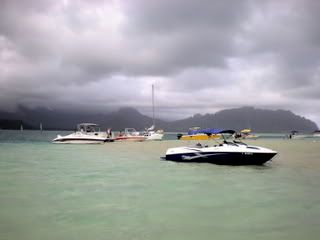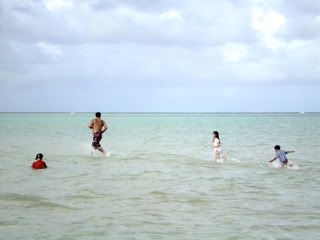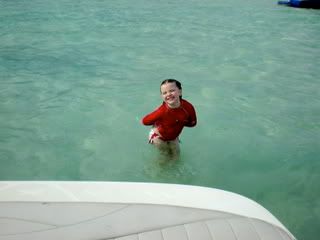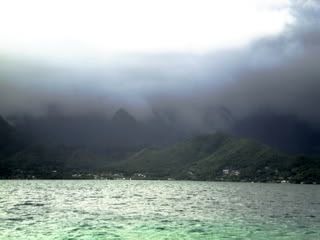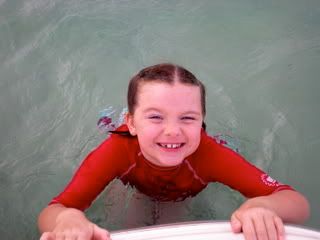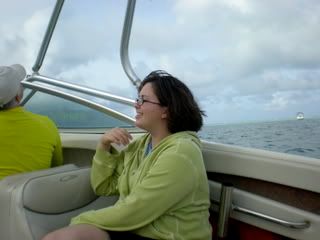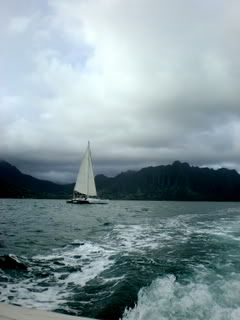 The Guy and one of the boys w/ Super Sayin hair.  Ha ha.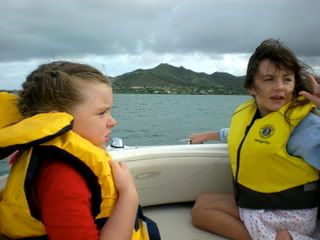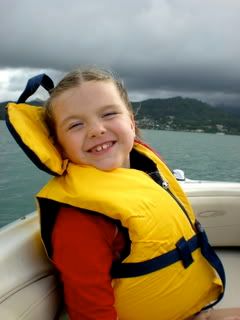 It was a really great time.  Sadly, it may have been the last playdate Kid has w/ her friend, but we are going to try to squeeze one more in while we are hotel bound in Waikiki.  Who knows?
They had a great time, and got some more swimming in the pool until I had to drag them out b/c they were PURPLE!  I turned into my father today when I told my shivering kid she couldn't swim anymore b/c her lips were purple.  LOLZ.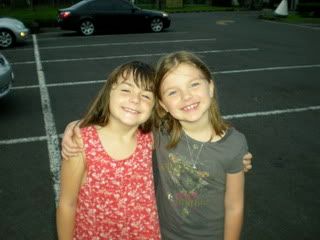 Malama Pono!