So, those cute adorable twin nephews of mine
I was telling you about the other day
?
Please try not to snorgle your computer too hard!
I am fairly certain, though I can't know for sure, that "baby A" is actually Aleczander Joseph.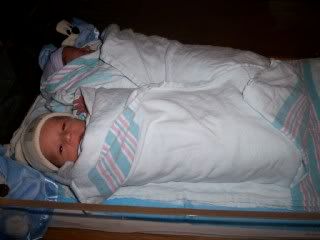 This makes me pretty secure in telling you that "Baby B" is Deacon James.
NOM NOM NOM!
*heh-hem*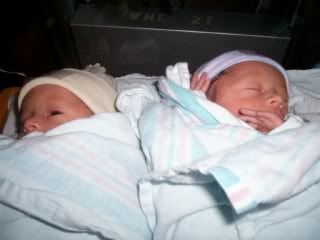 How is it that you look at them and don't want to gobble them all up?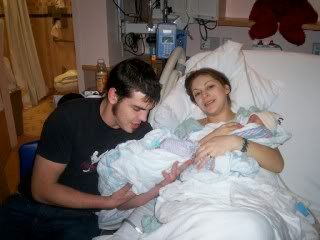 The new parents (if they are smart, scared shitless), Amz, CJ, w/ AJ and DJ, HA!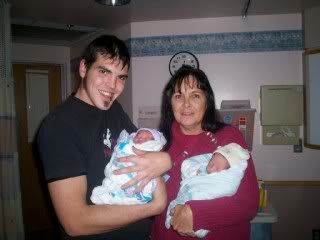 My mom and brother making me jealous.  But never fear, widdew baybeez, your Auntie is saving up all of her snorgling for January!
Ignoring the fact that I can clearly see snow through that window, here is my brother feeding his son.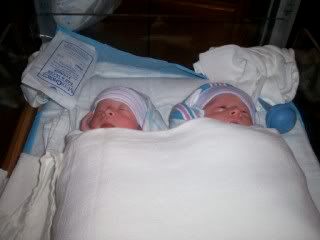 NOM NOM NOM!
That is all.