Re-Enlistment Day.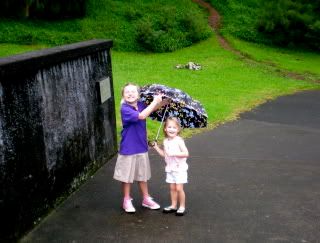 The Kid and the kid of the Enlisting Officer walking up in the rain.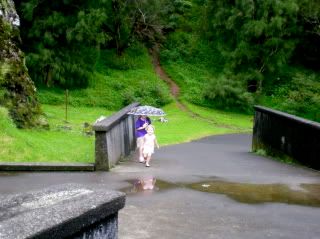 I don't think they wanted to catch up, really.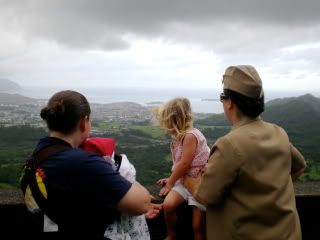 Checking out the view from the Pali Lookout b/f getting the ceremony underway.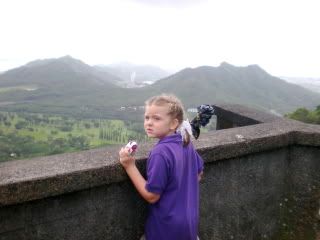 The Kid checking out the panoramic.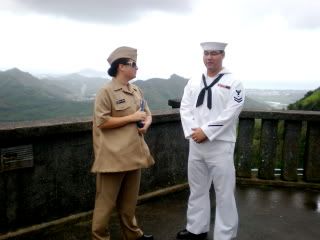 Getting started.
B/f you re-enlist you are honorably discharged for one day, and then at the ceremony you are given a moment to say anything that you would like to say, and even in some situations do anything you would like to do.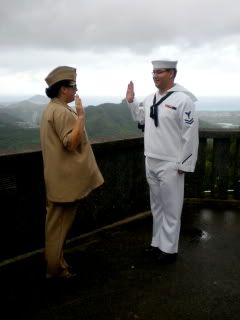 The swearing in.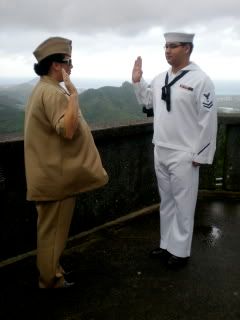 A more serious one.  ;)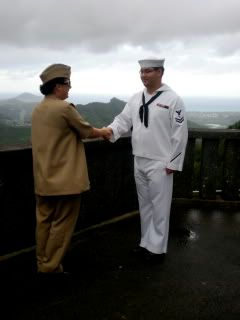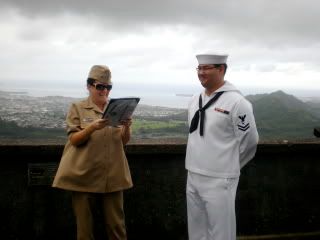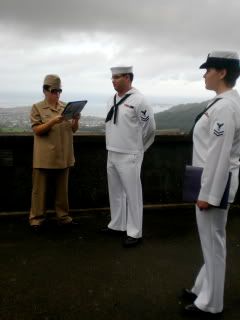 There's the Career Counselor to keep us all official and stuff.
And of course we have to finish up the final paperwork.  Yay!  
Kari is so brave handling all of the kids at once.  She rocks!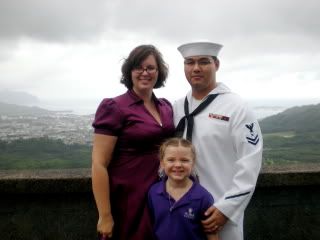 LT rocks, and even took some family pictures for us!  But it was rainy and windy!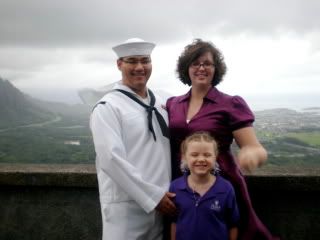 It was a great moment to share!  Thanks to everyone who was there for us!
Special thanks to Chief and to LT who have been so good to both of us through the last two years.  We owe a lot to them both.  In a way, the Navy owes a debt to them for The Guy's continued service.
We are going to miss you both so much!