It was such a sad and emotional day, leaving this school.
I really wish I could go into all the things that I want to say, and all of the people that I want to thank for the ways that they have changed our lives in the all too short time that they have been in our lives here.  I know, however, that they will never again not be part of our lives.
We have seen The Kid grow, both academically by leaps and bounds, and in her character and personal development.  We have seen her learn to reason and use the tools and skills available to her to solve her own problems and be responsible for her own actions.  We have watched her blossom into an amazing person in ways we never thought possible.  It has truly been one of the most incredible thing that we have ever seen.
And we have become better parents b/c of the time we have spent in the school.  The classes we took opened up a new world of possibilities and opportunities for us in the parent/child relationship.  The chances we had to give to this small community of families have given us a reward far greater than we could have imagined.
It has all been well worth far more than the investment we made.
We are so incredibly sad to say good bye.  Hopefully it is as they said to us, just Aloha for now.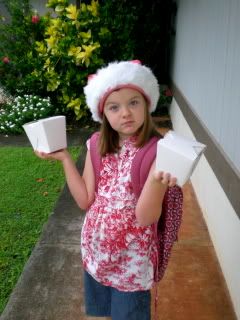 The Kid helps me carry gifts for some of the staff.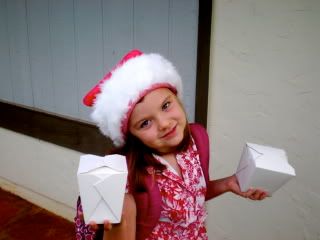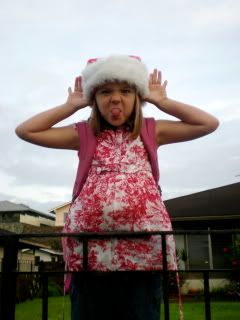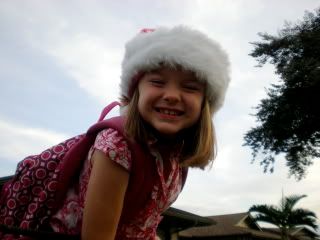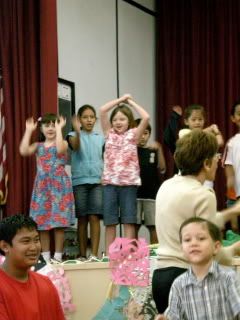 Performing in the holiday gathering.
K-2 performance.
This was taken just moments before she knocked over the tree.  Guess I managed to pass on some of my most endearing traits...
W/ her teacher from this year.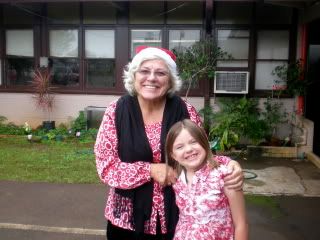 Here she is w/ the Head of School.
We are so going to miss this place.  The yearbook teacher made her a very nice collage full of pictures of her from the year, and her teacher made her a photo album from Kindergarten and First Grade.  It was all very sweet.  Tomorrow is her going away party w/ some of her friends from school.