Sea Life Park Edition!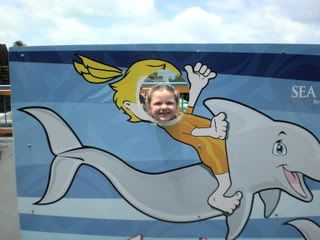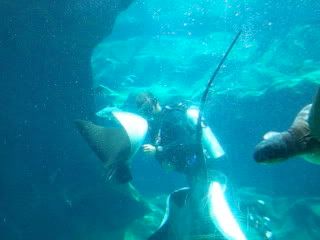 Sting Ray Ballet.  You can almost see the squid he is feeding it.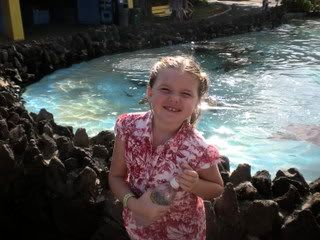 Just before our Lu'au and just before sunset...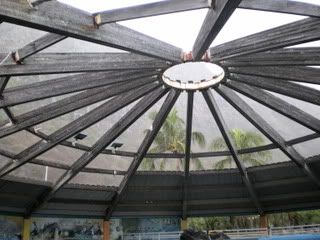 It poured down rain...for three minutes.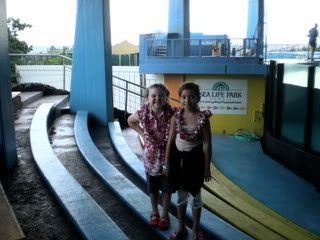 The Kid made a friend to hang out w/ for the night.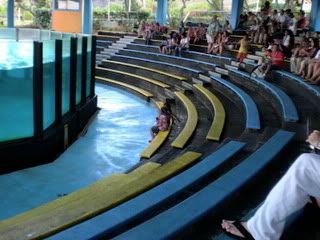 And they wanted to sit down in the Splash Zone.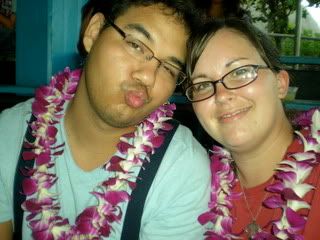 Sweaty and covered in sunscreen from the day.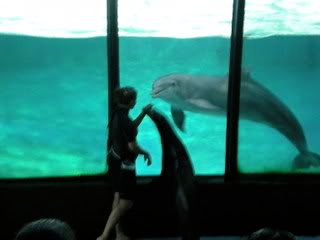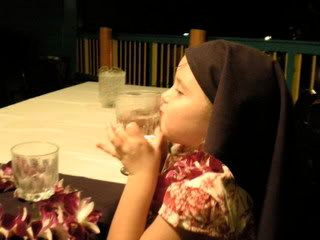 I turn my head for a second and the kid becomes a fortune teller.  I have no idea where she gets this stuff.  ;)
Talking to no one...
But having a great time!
Malama Pono!