We have done so many things the last few days that I haven't had time to blog about all of them.  So, to keep you all from rioting and blowing up my intertubes, I bring you: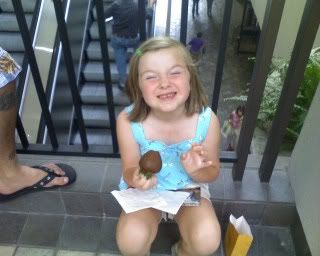 Eating the biggest Godiva Chocolate covered strawberry she could find.
Learning to accessorize at Hot Topic.  And chewing gum.
And that concludes tonight's episode of: